New Volkswagen Models
The moment you sink into the driver's seat of your luxurious cabin, you'll never want to leave the MODEL. Let this CAR satisfy your greatest indulgences with interior incentives that include a leather-wrapped gear selector and a leatherette-covered center console. To entertain yourself and other passengers, opt for the innovative X-speaker sound system. Your music and more can be easily controlled, plus you can benefit from the XYZ navigation plus system. Additional interior perks can include:
2023 VW Jetta
near Me
An affordable and stylish new Volkswagen sedan, the 2023 VW Jetta remains a favorite with shoppers of all stripes. When reviewing the Jetta specs, you can see why this model remains so popular -- with exciting engine and transmission options, low running costs and excellent Jetta mpg ratings, this is a sedan that's big on smiles and light on your wallet. You can shop multiple new Jetta trims, including the exciting Jetta GL I, which is the performance flavored variant of this already sporty new sedan. Learn more about the new Jetta at our nearby VW dealer.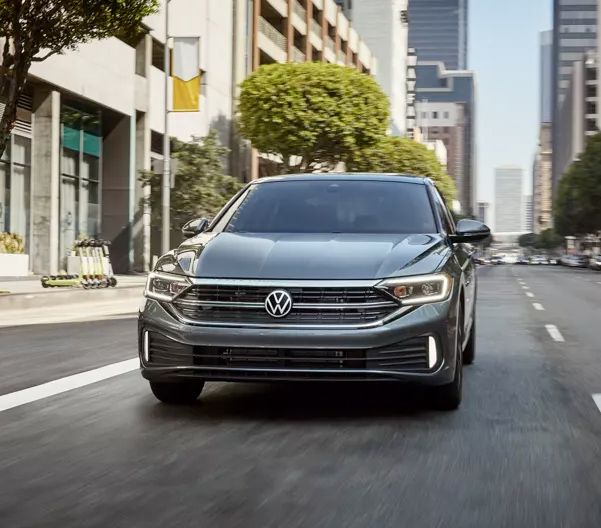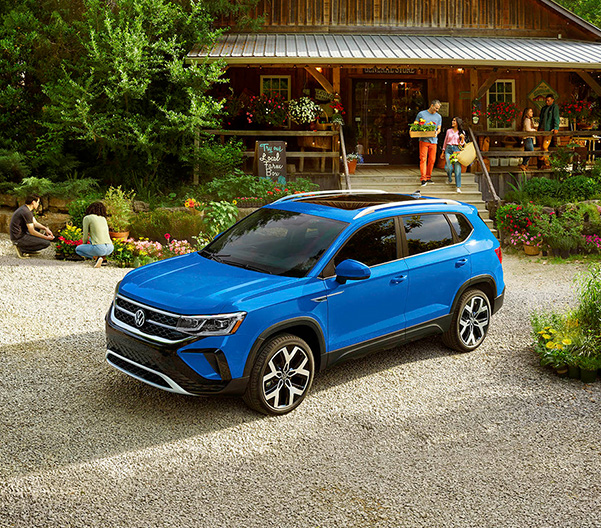 2023 VW Taos
in Connecticut
If you want to buy an affordable new Volkswagen SUV, consider a new 2023 VW Taos. The 2023 Taos offers local shoppers an excellent ride and ample interior space. The latter becomes clear when you review the Taos dimensions, which allow plenty of room for both passengers and cargo. We recommend scheduling a Taos test-drive to learn more about this new VW SUV.
2023 VW Tiguan
for Sale in Plainfield, CT
One of the most popular SUVs for sale on our lot is the 2023 Volkswagen Tiguan. When you buy a Tiguan in Connecticut, you're taking home an exceptionally engineered SUV that is built for the modern family. With plenty of Tiguan interior space and refined Tiguan engine options, it's easy to see why the different Tiguan trims are so in demand at our local Volkswagen dealership. You can review the complete Tiguan specs and features by scheduling a VW Tiguan test-drive nearby.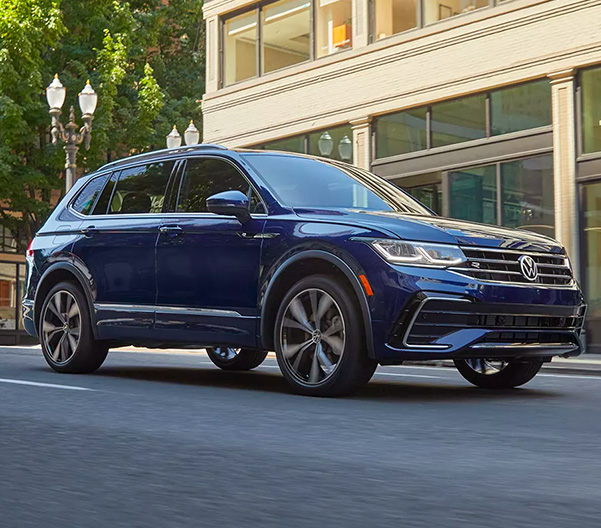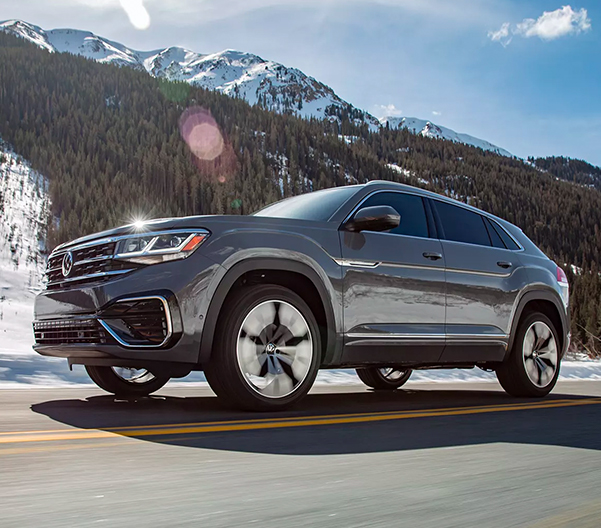 2023 VW Atlas & Atlas Cross Sport
near Montville, CT
If you want style, space and practicality in equal measure, consider the new 2023 Volkswagen Atlas. This model -- as well as the similar 2023 VW Atlas Cross Sport -- offers unparalleled interior room period. In fact, the Atlas dimensions are such that even the largest families won't have any issue piling themselves and their stuff into this new VW SUV. The 2023 Atlas Cross Sport specs sacrifice a bit of space for a look all its own, making it the perfect choice for those who want their everyday SUV to boast a healthy dose of unmatched style.
2023 VW ID.4
near Me
If a new electric car is in your future, the 2023 Volkswagen ID.4 will certainly attract your attention. This new VW EV offers excellent performance, something the VW ID.4 range and charging times attest to. The refined chassis ensures this electric VW offers competent handling, while the overall design makes sure that the EV battery and other componentry don't intrude into the ID.4 interior space or cargo capacity. Learn more about the ID.4 specs at Central Volkswagen in Plainfield.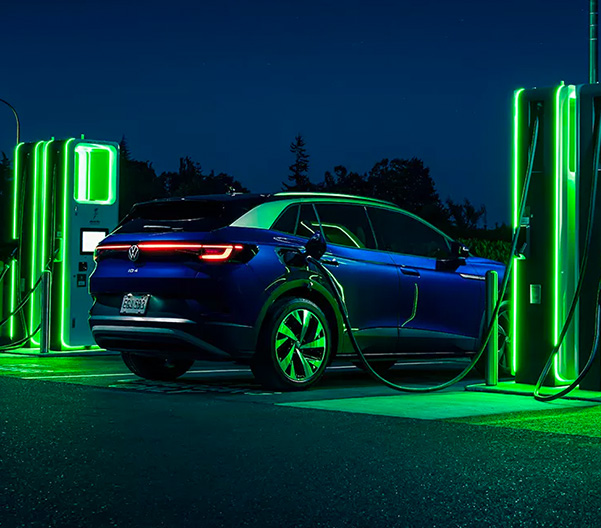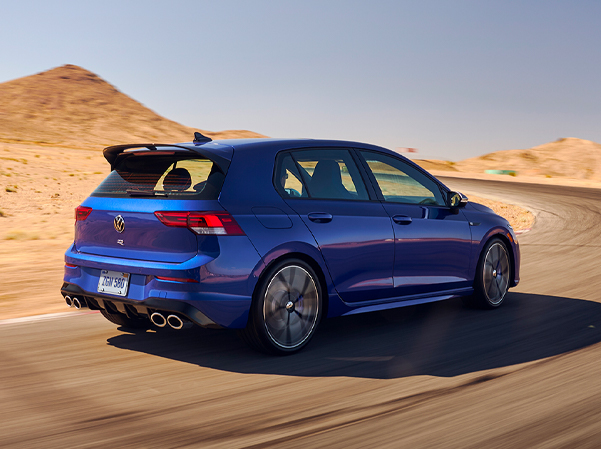 2023 VW Golf GTI & Golf R
near Montville, CT
Performance focused hatchbacks have been a staple of the VW lineup for years, and the 2023 Volkswagen Golf GTI and Golf R continue to perpetuate this tradition. The Golf GTI offers an affordable entry point into the performance hatchback market, while the flagship Volkswagen Golf R trims cater to the discerning Connecticut VW fans who want one of the best performance cars under $50,000. Compare the Golf GTI vs. Golf R specs at our showroom today.
2023 VW Arteon
in Plainfield, CT
How does a flagship VW luxury sedan sound? The appeal of that notion has led countless buyers to consider a new 2023 Volkswagen Arteon. The new Arteon specs read like something from a premier luxury vehicle costing thousands more, and sitting in the Arteon interior further supports the notion that this is a new car that got lost on its way to the local luxury car dealership. We encourage you to take an Arteon test-drive nearby to see just how opulent, impressive and refined this new VW sedan really is.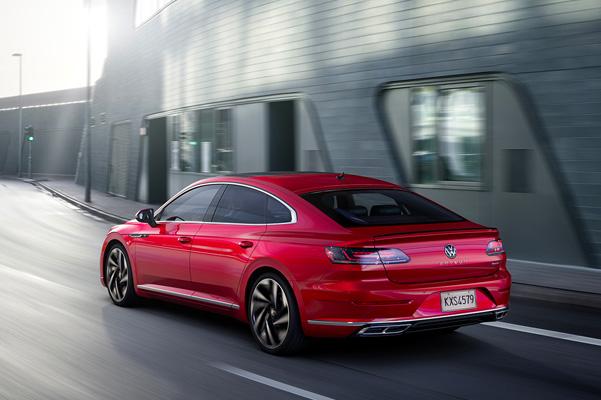 Each of the new VW sedans, hatchbacks and SUV's profiled here offer an exceptional driving experience that remains unparalleled. To determine which of these new VW models is right for you, please contact Central Volkswagen. Our sales staff can help you buy a new VW that you'll fall in love with every time you get behind the wheel, so stop in today to get started.