Book a Test-Drive
at Central Volkswagen Today
Car-shopping is fun when you come to Central Volkswagen, and our local VW sales associates are eager to help you get in the driver's seat of your dream car for a test-drive! It's easy to schedule a VW test-drive online or over the phone -- just let us know what date and time works for your calendar and we'll be ready to provide the behind-the-wheel experience you're looking for.
When you book your test-drive, you'll have two exciting options: the traditional experience at our facility, or the convenience of an at-home test-drive. Haven't heard of an at-home test-drive? If not, the concept is simple: we bring the car you want to you, so you can sample it on the roads you know best. There is no better or easier way to try the new VW SUV or sedan you're interested in.
Our VW dealer in Plainfield is anticipating plenty of Connecticut Volkswagen fans taking advantage of this program, so don't wait to book your appointment. Lock in your date and time today, and before you know it, we'll be pulling into your driveway in what could very well be your next new car.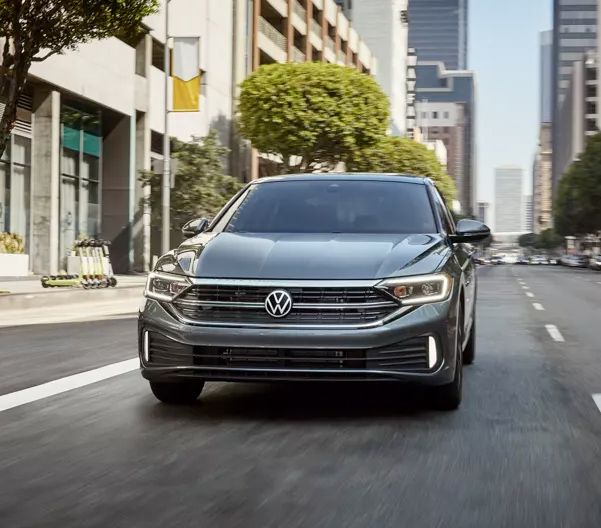 How Our At-Home VW Test-Drives Work
Our at-home test-drive service is designed to make your car-buying journey as simple and enjoyable as possible. Simply choose your preferred Volkswagen model, select a date and time that works with your schedule, and watch for one of our sales specialists to show up at the location of your choice with the Golf GTI or Atlas Cross Sport you've been eyeing.
That's all there is to it -- just make your appointment and we'll take care of the rest. It's easy, rewarding and offers a spark of excitement and anticipation that has long made car shopping such a unique and rewarding experience. After all, as any local VW fan who has tried this service will admit, there is something special about watching your potentially new Volkswagen pull into your driveway for the first time, something that words can't convey.
Sound enticing? Book your at-home VW test-drive in Plainfield today.
Why Schedule a Volkswagen Test-Drive In Plainfield, CT?
From the iconic Jetta to the versatile Tiguan, every model in the new Volkswagen lineup is designed to deliver the perfect blend of practicality, style and performance. Such a diverse lineup can make it difficult to choose the perfect model just by reviewing Atlas specs or Taos mpg ratings online.
You need to get behind the wheel to make any kind of final decision, which is where our two test-drive options come in. Whether you choose to sample a VW in your local streets or ours, a stint behind the wheel is the best way to fall in love with a new Arteon, Golf GTI or Tiguan in Connecticut.
Book a VW Test-Drive Near Me
A test-drive is a key step when shopping for a new VW in Plainfield. Whether you book yours at home with one of our mobile associates or instead work with a specialist here in our showroom, we'll provide expert advice and personalized support to ensure you make the best decision for your lifestyle. Contact Central Volkswagen to book your dealership-based or at-home test-drive today!